---
It is evident that the Summer School concept has gained traction over the last five years, with universities throughout the world creating focused short-term programmes which address an array of global issues, develop individual skill sets and add substantial benefit to the disciplinary domain of the participant. Moreover, Summer School programmes provide a unique opportunity for participants to develop their leadership and communication skills, cultivate a global mindset, and make good use of the opportunity to network with knowledgeable people representing universities from different parts of the world. QS plays an important role in creating a space in which universities may grow, compete and flourish, and the Summer School Summit is yet another avenue for universities to enhance their global profile.  
The University of Johannesburg has embraced the Summer School concept with great enthusiasm. We are acutely aware of the benefits these programmes have for the strategic objectives of the university, and for our students and staff. To build on the important strides made at the 3rd QS-Summer School Summit held in Chennai, India, the conversation will be taken forward by hosting colleagues and students, industry experts and academia at the 4th QS Summer School Summit from the 10th to 13th December 2017 in Johannesburg, South Africa. I am certain that the summit will provide the ideal platform to learn from each other, engage with industry experts and to develop important links with esteemed global universities.
We look forward to hosting you at UJ.
Yours sincerely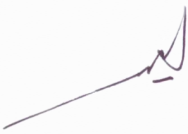 Professor Ihron Rensburg
Vice-chancellor
University of Johannesburg