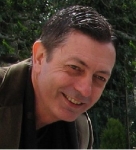 Michel Guilmault
Director of International Development
INSEEC, Chambéry Campus,
France
---
Mr Michel Guilmault has been working in the field of International Higher Education for 25 years. Mr Guilmault is the current Director of International Development at INSEEC Chambéry Campus, France. He has been an active Board Member of EAIE (European Association for International Education) for 9 years and is now a Board Member of CIDD (Consortium of International Dual Degrees). He is an authority on the Erasmus process, a leading exchange program throughout Europe, for the French Erasmus national Agency.
Further, Mr Guilmault has travelled extensively throughout Europe, Asia and the United States setting up dual degrees & cooperation agreements and recruiting students for a wide range of English-taught Bachelor's and MBA programs including Summers Schools. He has presented at leading international conferences and has participated of professional development workshops worldwide (AIEA, APAIE, EAIE and NAFSA).
---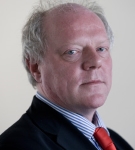 Jeroen Torenbeek
Director Utrecht Summer School
Universiteit Utrecht
Netherlands
---
Jeroen Torenbeek has over 30 years experience in international relations and international education. He is currently the director of Utrecht Summer School. Under his direction the Summer School grew into one of the biggest in Europe, offering almost 200 academic courses. In 2013 the Utrecht Summer School attracted almost 3000 international students, from over 100 countries. Before taking charge of the Summer School, Torenbeek was the director of the International Office at Utrecht University for 15 years.
He also chaired the Utrecht Network (one of the largest University networks in Europe) and he was the president of the European Association for International Education (EAIE). He is a partner in the consultancy firm Ziggurat BV, consulting the universities of Delft, Amsterdam, Oxford, Milano and others.
---

Oxana Chernenko
Head, Department for Educational Innovations and Short International Programmes
National Research University – Higher School of Economics, Russian Federation
---
Oxana Chernenko's present position is the head of the department for educational innovations and short international programmes. She is in charge with the new project designed to provide students from around the world to enhance their knowledge in area studies and beyond – International Summer University. Started in 2014 the programme doubled the number of students in two years and in 2015 attracted more than 100 students from 12 countries. As part of internationalising the education process, working with faculties and departments the Office designs blocks of English-taught courses as Semester in Moscow programmes.
Ms Oxana Chernenko graduated from the Moscow State University (Diploma in Law) and LL.M. in 1999. In 2012, she was awarded Post-Graduate Certificate in Higher Education at the London School of Economics. O. Chernenko is Senior Lecturer at the Faculty of Law at HSE (Constitutional and Municipal law).
---

Kerri Wu
Executive Manager for International Summer School and Marketing
National Chengchi University
Taiwan
---
Kerri has worked in IT industry for over 20 years. She worked on product development, customer presentation, and satisfaction. Since 2013, she brought her experience in IT industry to Higher Education to work on marketing National Chengchi University, as well as restructuring and designing International Summer School.
Under her aspiration, NCCU ISS has become a unique program to touch history, art, politics, economics, business, innovation, and entrepreneurship of Taiwan, Cross Strait, and East Asia among Asian universities.
---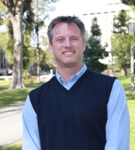 Michael F Lyons
Director of International Partnerships
University of California-Irvine,
United States of America
---
Michael Lyons has over 20 years experience in international education as an instructor, administrator, advisor and consultant. Mr Lyons has lived, worked and studied in various countries within diverse regions of the world including South and Central America, Europe, Asia, Oceania, Africa and most recently in the Middle East. He created, implemented and manages the UC Irvine Visiting International Summer Session student programme as well as oversees all Summer Session Partnerships. Under his direction the UC Irvine Summer Session programme has experience tremendous growth and diversification, and has solidified its reputation as a leader in the area of summer study.
Mr Lyons holds a dual bachelor's degree in humanities and cultural geography from San Diego State University and a master's degree in international education from the School for International Training.
---
* Speaking programme is subject to change