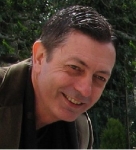 Michel Guilmault
Director of International Development
INSEEC, Chambéry Campus,
France
---
Mr Michel Guilmault has been working in the field of International Higher Education for 25 years. Mr Guilmault is the current Director of International Development at INSEEC Chambéry Campus, France. He has been an active Board Member of EAIE (European Association for International Education) for 9 years and is now a Board Member of CIDD (Consortium of International Dual Degrees). He is an authority on the Erasmus process, a leading exchange program throughout Europe, for the French Erasmus national Agency.
Further, Mr Guilmault has travelled extensively throughout Europe, Asia and the United States setting up dual degrees & cooperation agreements and recruiting students for a wide range of English-taught Bachelor's and MBA programs including Summers Schools. He has presented at leading international conferences and has participated of professional development workshops worldwide (AIEA, APAIE, EAIE and NAFSA).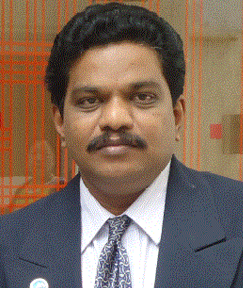 M Anthony Xavior PhD
Professor and Asst. Dean, Academics
VIT University, Vellore,
India
---
Dr. M. Anthony Xavior has an academic background in manufacturing engineering with rich industrial, research and teaching experience. He is currently the Assistant Dean of Academics in VIT University. Have around eight years of industrial experience and sixteen years of teaching / research experience. He was the Program Chair for Mechanical Engineering Program and Chair of Manufacturing Division between 2011 to 2015 and was instrumental in getting ABET Accreditation in 2014, for all the Mechanical Engineering related Programs offered in VIT University.
His contribution is significant in ranking and accreditation endeavors of VIT. Published around 100 papers in international and national journals / conference proceedings in the area of Manufacturing Engineering. Attended various international conferences like ASME – IMECE 2015, at Texas, GCMM 2012 at AUT, New Zealand and visited various Universities at Australia, China and Singapore for academic purposes.
Dr. Anthony holds a Bachelor's Degree in Mechanical Engineering from Madras University, Master's in Manufacturing Engineering & Management and Ph. D. in Mechanical Engineering from VIT University.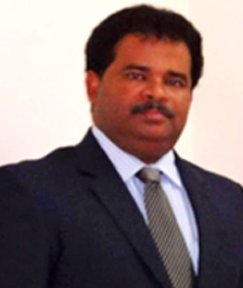 Partha S Mal lick
Professor
School of Electrical Engineering Director
Office of the Ranking and Accreditation
VIT University, TN,
India
---
Partha S Mal lick is a Professor of Electronics Engineering and the Director, Ranking and Accreditation, VIT University, India. He served the same university as the Dean of School of Electrical Engineering (2011-15). He worked as the Technical Head of IAAB Electronics, a Swedish Industry in Bangladesh. Mal lick led various research teams and developed "Online Lab in Microelectronics", "Monte Carlo Simulator of Compound Semiconductors", "Nanostructured MIM Capacitor", "Low cost Electric Fencers" and published 78 research papers in different Journals and Conferences of International repute.
At present, he is finding new materials and technology for future nano scale electronics. His recent interest also includes advancement of technical education through innovations. He is an enlisted technical innovator of DSIR, Govt. of India. Mal lick did his PhD from Jadavpur University, Kolkata and received prestigious Jawaharlal Nehru Fellowship for his PhD Research work. He is a Sr. member of IEEE, past Chapter Chair and present Chapter Adviser of IEEE-EDS VIT of Region 10 Asia pacific.
He authored a book on Matlab and Simulink and recently in June 2016, IET, UK has published his book chapter Anodic MIM Capacitors. Mal lick published two major International Conferences ICAEE-2014 (jointly with KTH, Sweden) and CommV-2009 in VIT University, India. He is an International Academic Advisory Committee member of the 12th QS-APPLE Conference, Malaysia.
---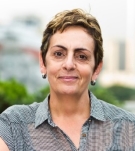 Jan Drew
Director
The Global Student,
JMD Consulting Limited,
Malaysia
---
With twenty years in the Australian higher education sector, including 15 years working in Asia, the past 9 residing in Kuala Lumpur. Her passion for global student mobility is a result of her own off-shore student experience in 1995. Following the completion of her term in Malaysia as the Regional Director for the University of Melbourne, she developed the The Global Student to work with universities, faculties and global mobility offices to develop customised internships, study tours and volunteer programs.
From a humble beginning in 2010 with one volunteer program, The Global Student now services ten Australian universities and in excess of 300 students annually on outbound programs to SE Asia. Jan's extensive knowledge of, and experience in, the Australian higher education sector, together with a deep understanding of SE Asian culture, markets and industry, place her in a unique position to engage with the region both culturally and geographically.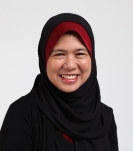 Kamila Ghazali
Associate Vice-Chancellor (International)
University of Malaya,
Malaysia
---
Prof Kamila Ghazali appointed as Associate Vice-Chancellor (International) on 1 October 2015, is also a professor at the Department of English Language, Faculty of Languages and Linguistics, University of Malaya. She has held several management roles at the faculty as well as university levels. They include the posts of Deputy Dean at the Institute of Graduate Studies, Chief Quality Auditor UM, and Deputy Dean at the Faculty of Languages and Linguistics. In late 2014, she was brought back as Director of International and Corporate Relations at the university, a position she held previously from 2007 – 2010.
Her background as an academic and her experience in various management roles in the university puts her in good stead to have an understanding of the challenges faced by both academicians as well as administrators. Her areas of research are critical discourse analysis with an interest in political and media discourse, and sociolinguistics delving into the language and culture of the indigenous peoples.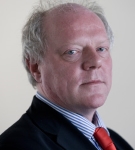 Jeroen Torenbeek
Director of Utrecht Summer School
Universiteit Utrecht,
Netherlands
---
Jeroen Torenbeek has over 30 years experience in international relations and international education. He is currently the director of Utrecht Summer School. Under his direction the Summer School grew into one of the biggest in Europe, offering almost 200 academic courses. In 2013 the Utrecht Summer School attracted almost 3000 international students, from over 100 countries. Before taking charge of the Summer School, Torenbeek was the director of the International Office at Utrecht University for 15 years.
He also chaired the Utrecht Network (one of the largest University networks in Europe) and he was the president of the European Association for International Education (EAIE). He is a partner in the consultancy firm Ziggurat BV, consulting the universities of Delft, Amsterdam, Oxford, Milano and others.
---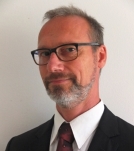 Wessel Meijer
Director, Summer School
Radboud University Nijmegen
Netherlands
---
Although Wessel Meijer has an academic background in molecular biology, he has worked almost all his life in international education. He is a true believer that encountering people and ideas from other cultures enriches anyone's work and life. He worked in several positions in Utrecht School of the Arts, Utrecht University and Fontys University of Applied Sciences. Sometimes you can find him in Brussels assessing European cooperation projects. Also he loves to share his experience with newly appointed managers of International Offices as trainer in the EAIE Academy.
Since five years he is deputy head of the International Office of Radboud University in Nijmegen, The Netherlands. Three years ago he initiated Radboud Summer School that has attracted many international participants straight from the start. Last summer, in its second edition, about 400 students from all over the world travelled to Radboud to join one of the 35 academic courses.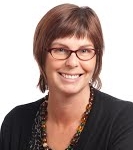 Elaine Webster
Director Summer School and Continuing Education
University of Otago
New Zealand
---
Dr Elaine Webster was appointed in 2011 as Director of Summer School & Continuing Education at the University of Otago, situated in the South Island of New Zealand. As Director, Summer School & Continuing Education Elaine is responsible for planning, marketing, development and operation of Summer School and Continuing Education. She maintains a robust and viable programme for both international and domestic students, and Summer School under her leadership provides students with a unique and highly valued experience. Elaine is known for her innovative and relationship-based approach, and is currently active in the development of a programme specifically for global markets.
Coming to university study as a mature student with a background in creative small business and the community sector, Elaine appreciates the value of diversity in the student body and of alternative pathways into tertiary education. Elaine lectured in Sociology and later worked in research management after completing her doctorate in 2006. Her research interests include lifelong learning and student and community engagement.

Oxana Chernenko
Head, Department for Educational Innovations and Short International Programs
National Research University – Higher School of Economics
Russian Federation
---
Oxana Chernenko present position is the Head of the Department for Educational Innovations and Short International Programs. She is in charge with the new project designed to provide students from around the world to enhance their knowledge in area studies and beyond – International Summer University. Started in 2014 the program doubled the number of students in two years and in 2015 attracted more than 100 students from 12 countries. As part of internationalizing the education process, working with faculties and departments the Office designs blocks of English-taught courses as Semester in Moscow programs.
Oxana Chernenko graduated from the Moscow State University (Diploma in Law) and LL.M. in 1999. In 2012, she was awarded Post-Graduate Certificate in Higher Education at the London School of Economics. O. Chernenko is Senior Lecturer at the Faculty of Law at HSE (Constitutional and Municipal law).
---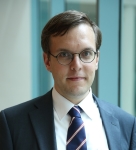 Pieter E. Stek
Advisor for External Relations
QS Asia Quacquarelli Symonds Pte Ltd
Singapore
---
Pieter Stek is an Advisor for External Relations at QS Asia. Prior to joining QS he worked at the Office of International Affairs at Sungkyunkwan University (SKKU) in Seoul, South Korea as External Relations Manager, working on among other things, promotion and program development for SKKU's 1600-student International Summer Semester.
Although a native of the Netherlands, Mr. Stek has lived in Nigeria, Syria and Malaysia and currently resides in South Korea. Mr. Stek holds master's degrees from Yonsei University and the University of Twente and is currently pursuing a doctorate in the Economics of Innovation at Delft University of Technology. He is also a part-time lecturer at Chonbuk National University.

Anneli Andersson
Project Manager
Linnaeus University
Sweden
---
Anneli Andersson was appointed as Project Manager of Linnaeus University Summer Academy on February 1, 2014. The Summer Academy is located in Kalmar on the south-east coast of Sweden, one of the two study sites at Linnaeus University. With a degree in Tourism Management and 15 years of experience in the Tourism and Travel Industry, Anneli became the Head of the Tourism Programmes at the School of Business and Economics in 1993. Two of her main focuses in that capacity have been internationalization and cooperation with businesses and society.
Within the Summer Academy, Anneli is responsible for the planning, marketing, communication and development of the operation of the five-week academy, which consists of both international and domestic students and faculty. This includes student housing as well as the weekly interdisciplinary sessions and an extensive social programme during the Summer Academy. She is passionate about the students' opportunity to gain a unique academic experience in an international, intercultural and interdisciplinary setting, naturally with high ambitions in Service and Hospitality management.

Kerri Wu
Executive Manager for International Summer School and Marketing
National Chengchi University
Taiwan
---
Kerri has worked in IT industry for over 20 years. She worked on product development, customer presentation, and satisfaction. Since 2013, she brought her experience in IT industry to Higher Education to work on marketing National Chengchi University, as well as restructuring and designing International Summer School.
Under her aspiration, NCCU ISS has become a unique program to touch history, art, politics, economics, business, innovation, and entrepreneurship of Taiwan, Cross Strait, and East Asia among Asian universities.
---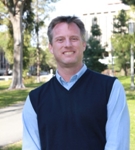 Michael F. Lyons
Director of International Partnerships
University of California-Irvine
United States of America
---
Michael Lyons has over 20 years experience in international education as an instructor, administrator, advisor and consultant. Mr. Lyons has lived, worked and studied in various countries within diverse regions of the world including South and Central America, Europe, Asia, Oceania, Africa and most recently in the Middle East. He created, implemented and manages the UC Irvine Visiting International Summer Session student program as well as oversees all Summer Session Partnerships. Under his direction the UC Irvine Summer Session program has experience tremendous growth and diversification, and has solidified its reputation as a leader in the area of summer study.
Mr. Lyons holds a dual bachelor's degree in Humanities and Cultural Geography from San Diego State University and a master's degree in International Education from the School for International Training.